Material: Ceramic
Color & Size:
Apricot: (W)21cm x (H)15.5cm , 917gm
Maple Red: (W)17.5cm x (H)18.5cm , 1400gm
Grey: (W)15cm x (H)26.5cm , 1460gm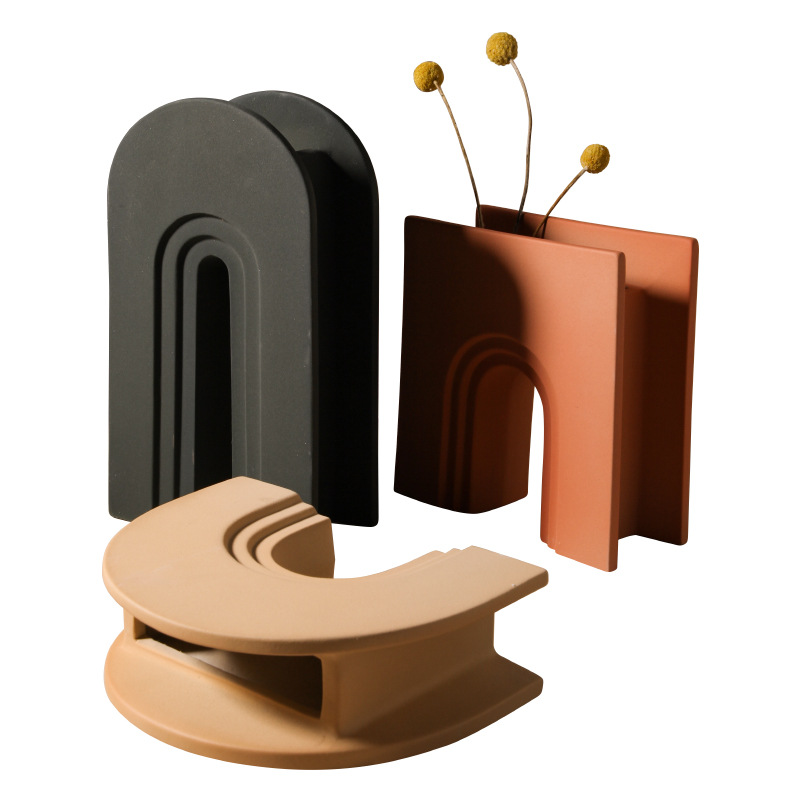 Enhance your home decor with our Meija Arch Vase. Crafted from high-quality ceramic, this stunning vase adds a touch of elegance to any space. With its sleek arch design, it brings a modern and sophisticated vibe. Available in Apricot, Maple Red, and Grey, you can choose the perfect color and size to complement your style. Perfect for displaying your favorite flowers or serving as a standalone decorative piece. Elevate your interior with the Meija Arch Vase.