Material: Ceramic
Color & Size:
White: (W)19.5cm x (L)14cm x (H)25cm
Silver: (W)17cm x (L)6cm x (H)20cm
Weight: 1.25kg
Package Include: 2pcs/set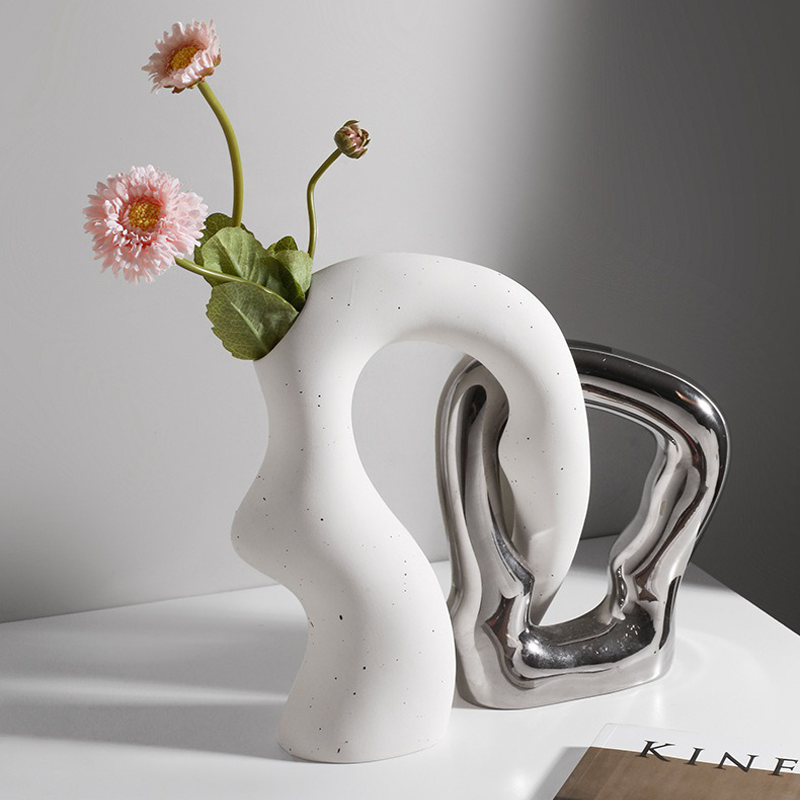 Introducing the sleek and stylish Gino Meija Vase. Crafted from high-quality ceramic, this vase is perfect for adding a touch of sophistication to any space. Available in two stunning colors, white and silver, with dimensions tailored to your preference. Each package includes two vases for versatile styling. Elevate your decor with the timeless elegance of the Gino Meija Vase.