Take out the cakes, cheese and pastries! Add a festive touch to gatherings with a cake stand or serving stand. It's a surefire way to wow everyone when you come up with something delicious. Why not use it in your daily diet as well? There is always something to celebrate.
Material:
Ceramic with Gold Rim
Size:
Small plate: 15cm x H 2cm
Medium plate: 20cm x H 2.5cm
Large plate: 25cm x H 3cm
After installation Height: 37cm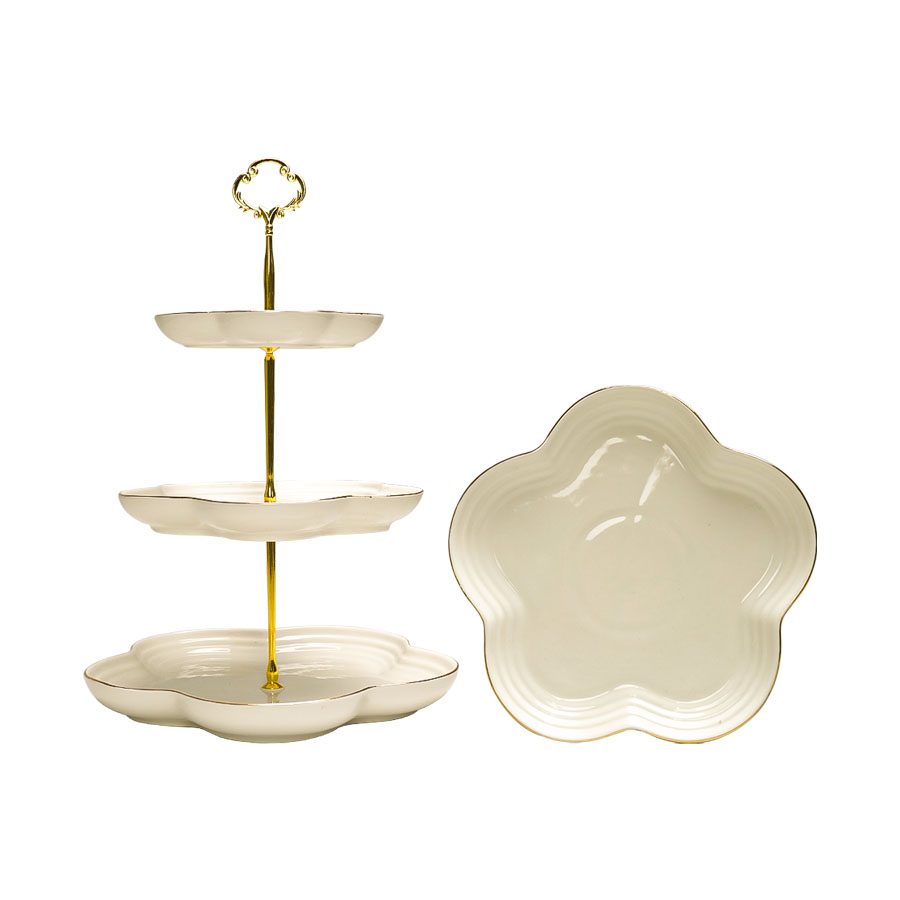 Food Grade
Easily assembled
Save space for storage
Not suitable to put inside oven & microwave
With the nature of handcrafted products, the finished items are all unique and might slightly differ from one another.