The Wildlife Series™ celebrates some of America's most iconic and distinctive game animals in a piece that's both functional and collectible. The 10.25 Inch Deer Skillet is an essential kitchen tool is crafted to cook memorable meals for generations. The bottom of the pan features a cast image of a deer that makes a beautiful display. It provides excellent heat distribution and retention for consistent, even cooking. Seasoned and ready to use.
Features:
Seasoned with 100% natural vegetable oil
Unparalleled heat retention and even heating
Use in the oven, on the stove, on the grill, or over a campfire
Use to sear, sauté, bake, broil, or grill
Great for induction cooktops
Made in the USA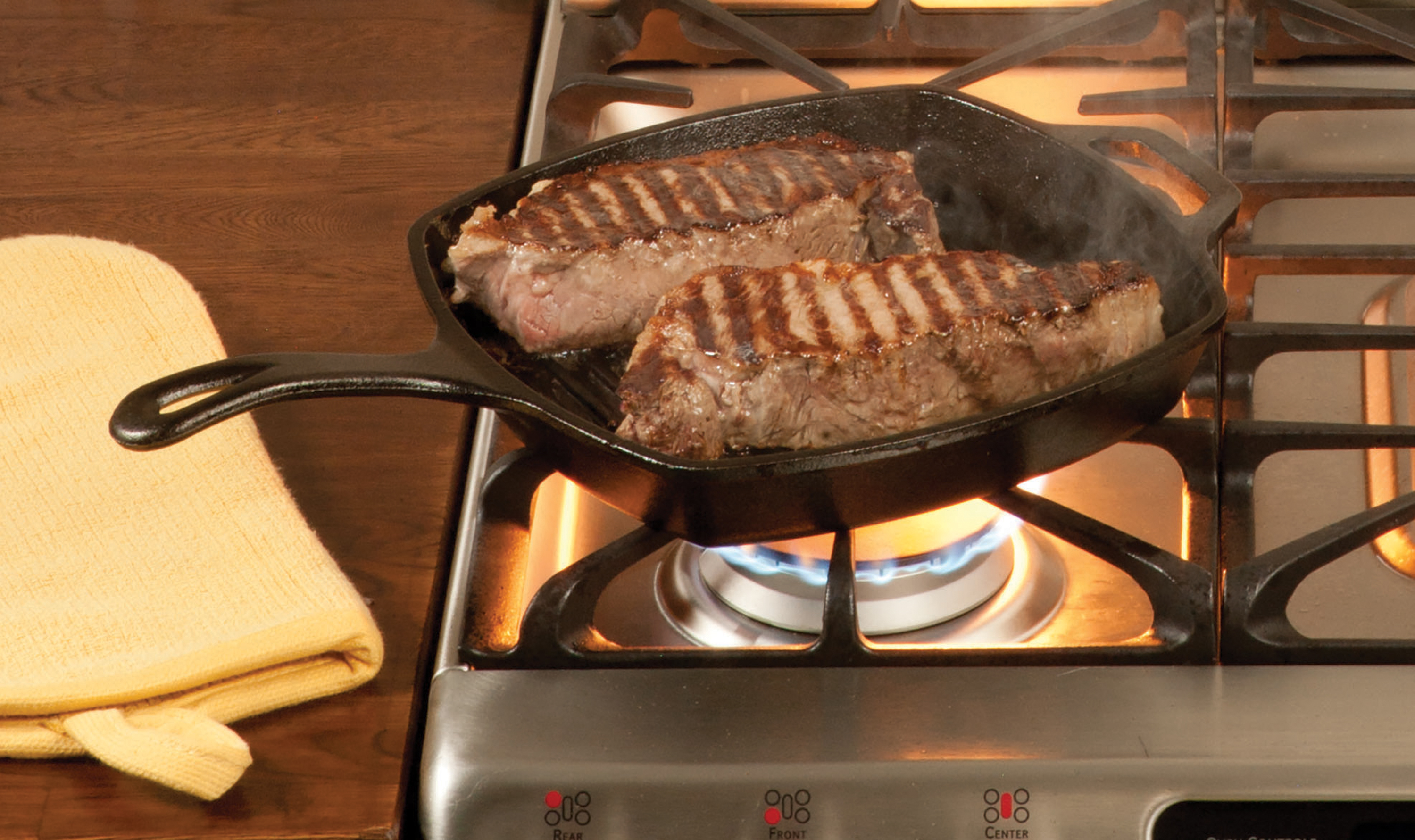 Dimensions:
Great For: dinner for two
Weight: 5.52 lbs.
Volume: 0.00
Width: 10.88 in.
Height: 5.35 cm
Length: 16.13 in.