The 6.5 Inch Skillet is great for desserts and breakfast. It makes a great serving dish. Experience excellent heat distribution and retention for consistent, even cooking. Seasoned and ready to use.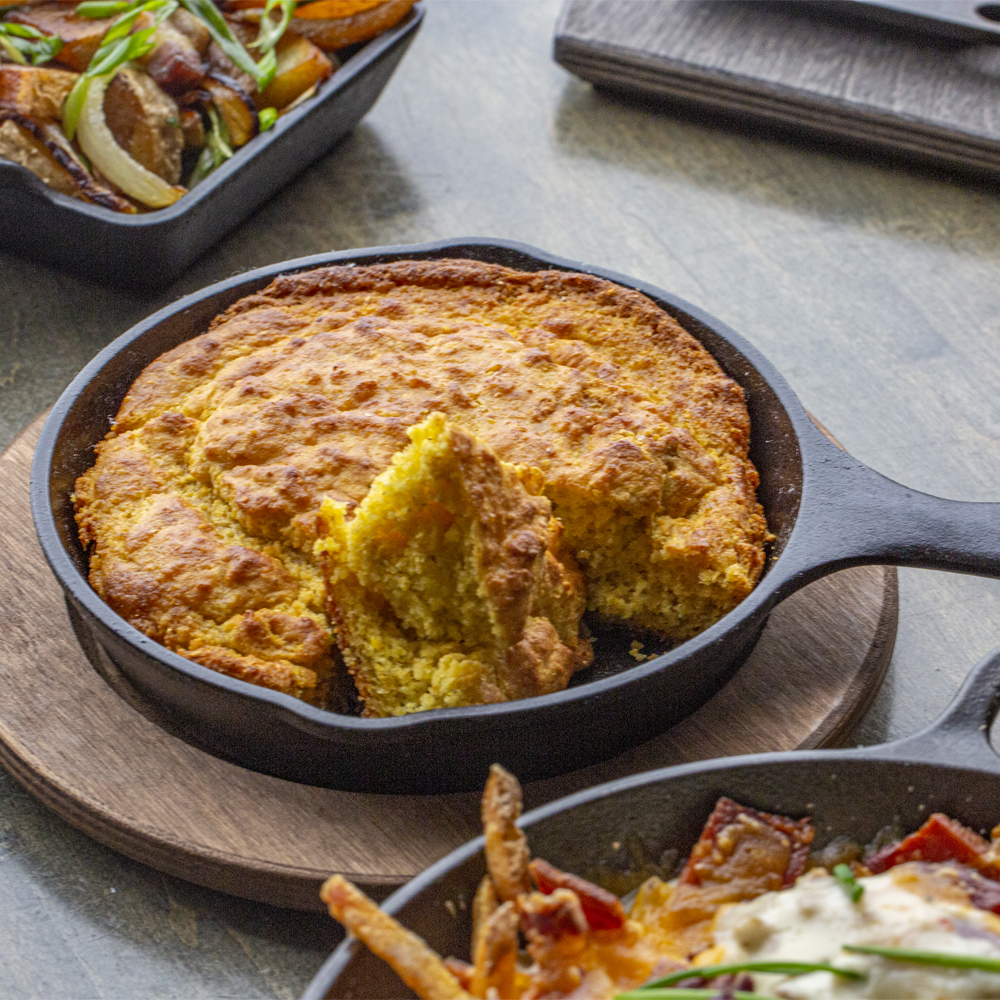 Features:
Seasoned with 100% natural vegetable oil
Unparalleled heat retention and even heating
Use in the oven, on the stove, on the grill, or over a campfire
Use to sear, sauté, bake, broil, braise, or grill
Great for induction cooktops
Made in the USA
Dimensions:
Fits: 2 eggs
Cooking Surface Area: 19.16
Great For: Breakfast
Weight: 1.94 lbs.
Width: 6.68 in.
Height: 1.37 in.
Length: 10.18 in.