Material: Ceramic
Color & Size:
Black: (W)12cm x (H)28cm , 296gm
White: (W)11.5cm x (H)26cm , 332gm
Silver: (H)10cm , 235g
Package Include: 3pcs/set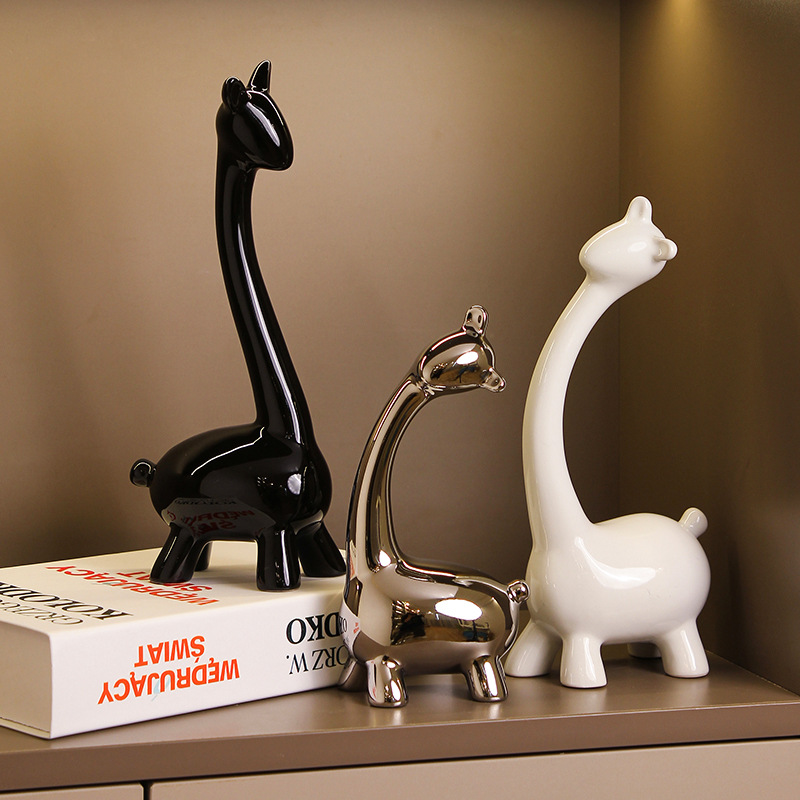 Experience the charm and grace of the majestic Masai Giraffe with the exquisite Meija Masai Giraffe Ornament. Meticulously crafted from ceramic, this stunning ornament captures every intricate detail of the Masai Giraffe, showcasing its regal presence in your living space. All in three elegant colors, black, white, and silver, each with varying dimensions, this set of three ornaments adds a touch of sophistication to any environment. Elevate your home decor and immerse yourself in the beauty of nature with the Meija Masai Giraffe Ornament.